The charity's objectives, being particularly for persons within the London borough of Richmond upon Thames are:
to advance the education of people for whom English is an Additional Language in particular but not exclusively by the teaching of English language and literacy;
the promotion of social inclusion for the public benefit among people who are excluded from society or isolated because they are socially or economically deprived, and particularly people for whom English is an Additional Language, by the provision of support, advice, advocacy, recreational and other activities calculated to reduce social exclusion; and;
to provide or assist in the provision of facilities in the interests of social welfare for recreation or other leisure time occupation of individuals who have need of such facilities by reason of financial hardship, need, infirmity, disablement, age or social or economic circumstances or for the public at large with the object of improving their conditions of life.
Meet our CEO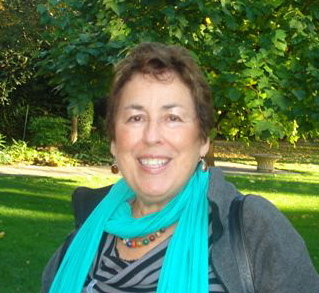 "Teaching has been my passion throughout my adult life.
I have taught small children in Tower Hamlets, children and adults in Israel, children, young people and adults in the London boroughs of Hounslow and Richmond, students at lectures and seminars at the Institute of Linguists, BBC World Service, SOAS, Oxford, Roehampton and Kingston Universities.
I have delivered evening classes at many different colleges and organised innumerable picnics, walks, languages celebration parties, educational outings, yoga and swimming activities and educational cooking workshops. Most of all I have loved being able to introduce people of all ages to each other to enable and encourage lasting friendships.
While teaching children English as an Additional Language in schools, I realised that their parents were also in great need of support. Initially, I set up family learning groups in schools for this purpose, but later realised that stand-alone classes for isolated parents of children in local schools should be a priority and it was this that led to the creation of our current charity.
Being the CEO of the Richmond EAL Friendship Group is the culmination of my ambition to bring people together from diverse linguistic, cultural, religious, economic, political, ethnic and social backgrounds in order to transcend all traditional barriers and celebrate our differences and learn from one other.
It is a fantastic privilege to work with our wonderful learners, volunteers and trustees."
Ruth Durant
CEO, Richmond EAL Friendship Group